Genes hold the key to our body's wellbeing. Browse our selection of at-home genetic tests.
Liquid Biopsies (Coming Soon)
Our liquid biopsies detect cancer cells in the bloodstream finding early stage cancers.
IIn vitro diagnostics take some tissue or liquid sample, such as saliva, and analyze it in a lab.
the Services that you deserve
The Clear Bridge Biomedics Service Suite
We offer a variety of genetic tests, including tests for cancer, heart disease, diabetes, Alzheimer's, dementia, Parkinson's, and pharmacogenetic testing (PGx). We also offer liquid biopsies and in vitro testing through our partners. Find them here!
We pride ourselves on reliable, helpful, and informative testing. We strive to return your results as quickly as possible while still maintaining the high level of accuracy you expect from your medical provider.
Our email newsletter keeps you up to date on the most recent developments with genetic testing of all types. Whether you're interested in what genes affect breast cancer or how we test for Alzheimer's, sign up here.
We offer quick questionnaires to help you consider if you should get a genetic test. These rapid online surveys ask questions that help you asses your risk for disease and if you should order a genetic test. Find our screenings page here.
the partners that you trust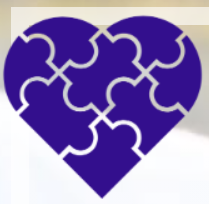 Kardia Guard: Cardiac Genetic
Testing
Through our partners at Kardia Guard, we can offer safe, affordable, at-home cardiac genetic testing for a variety of inherited heart diseases.
We offer efficient, accurate testing for medication choice, dosage, and strength. Pharmacogenetic testing helps patients understand how their bodies interact with medication and doctors find appropriate dosages.
We offer a variety of genetic cancer screenings you can take at home. If you or a loved one has a history of cancer, these might be the tests for you.
We offer the most up to date Diabetes genetic tests on the market. If you have certain abnormal diabetes diagnoses, your condition might be genetically influenced.
Neurological Genetic Testing
Our partners specialize in genetic testing for neurological degenerative diseases like Alzheimer's, Dementia, and Parkinson's diseases.
Epigenetic testing tells you how your genes change with your environment. If you want a natural way to live a healthier life, take an epigenetic test and let your body tell you what it needs.
We offer 24, 48, and 72 hour Ambulatory EEG tests. These extended duration neural tests help diagnose epilepsy, seizures, and neurodegenerative diseases.
Many of our partners offer in vitro diagnostic tests for their area of specialty. Check them out for more information.
What our patients say about us:
Kardia Guard sent me a test kit, and very soon after I returned it, I got my results and found a genetic therapist.
I've never felt better. After ordering the epigenetic test, Clear Bridge sent me a personalized health packet that told me what foods I needed to eat more of and how much to exercise.
I registered for the free cardiac genetic test and was directed to their Kardia Guard partner. They were very helpful and answered every question I had about the test. Highly recommend!
I had never heard of a pharmacogenetic test before my doctor recommended I take one. Clear Bridge's pharmacogenetic test was a lifesaver. Quick, easy, and informative!
read the latest discoveriEs in genetic testing fields